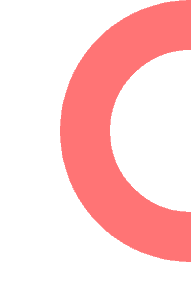 FINALLY! AN IRA YOU CONTROL
Gain Ultimate Control of Your IRA Investing Experience
Are you feeling frustrated with corporate red tape and the limitations placed on you by your current IRA custodian?
Do you feel like your IRA account is paying out fees to your custodian non-stop?
You likely landed on this page because …
We Have GOOD NEWS For You!
Whatever your reason for arriving here, we want to congratulate you! Your search for investment freedom is … finally over! 
When looking to set up an IRA LLC, particularly if you have already read several websites on the topic, you quickly realize it can turn into an absolute nightmare.
Many people wind up here more confused and frustrated than when they started.
If that's the case, you might be feeling a little overwhelmed or like giving up on your idea of setting up an IRA LLC altogether. 
BUT, Wait! There's no need to throw in the towel just yet!
We get it! We understand how frustrating it can be. And, although it may sound cliché, we have walked a mile or two in your shoes, which is why we created the New Standard IRA.
We can help you resolve your concerns once and for all, so you get the most out of your IRA investing experience. 
Our company helps frustrated investors who feel they are self-directed in name only, who feel powerless to direct their own IRA funds, and who are tired of watching their hard-earned savings drained by an endless barrage of custodial charges.
After you set up a New Standard IRA, these problems will disappear FOREVER!
Are you ready to move forward and would like assistance in
setting up your IRA LLC today? Call us now!
Click To Call To Speak To An IRA LLC Specialist
We Eliminate All The Guesswork!
It is challenging to search out a topic online, trying to figure out something on your own, especially if the subject is complex or involves your life's savings. You can quickly feel overwhelmed with the varying viewpoints and disinformation spewed on blogs, groups, and unmanaged online forums.
 Depending on whom you ask or whatever site you read, the term self directed IRA can have multiple meanings.
 It may even feel like the self directed IRA industry suffers from a multi-personality disorder. 
The good news is you are here now, and we can help you unscramble eggs, as they say, cut through the clutter, and help you connect the dots. 
You can't waste time going through website-after-website or sifting through posts in online forums with poorly run moderation just to wind up more confused and with nothing to show for it. 
Why do that when we have figured everything out for you and will give it to you to help you reach your investment goals faster?
Hop-Off The Hamster Wheel, and End Your
Frustration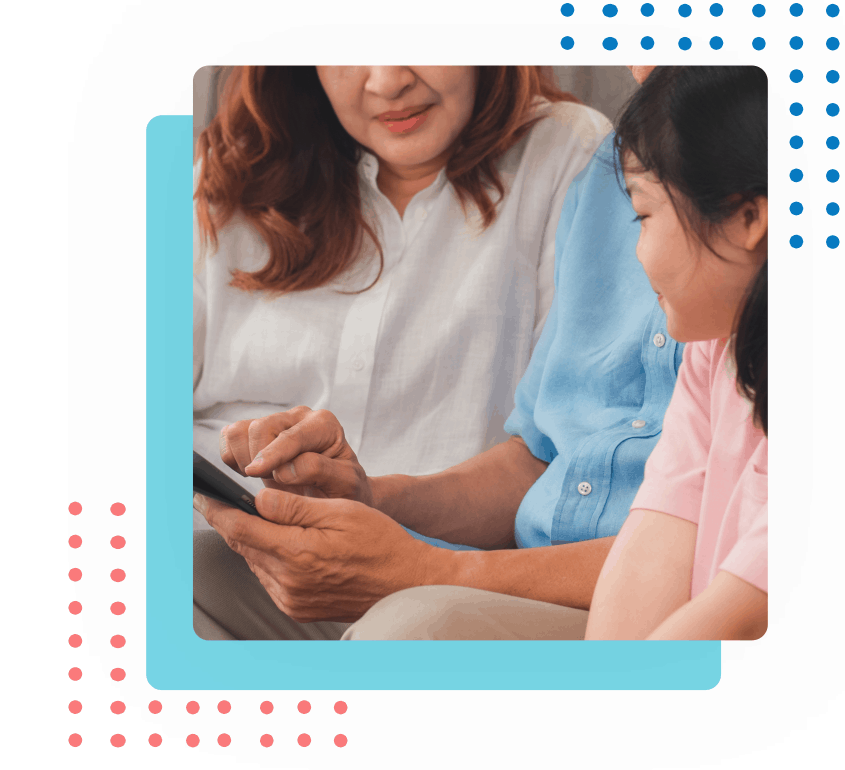 Rather than trying to figure everything out yourself, why don't you do yourself a huge favor that will pay you big dividends?
Don't waste another minute researching what to do and where to start when you can reinvest that time and energy growing your IRA retirement account.
Reach out to us today, and we'll revolutionize your IRA investment experience. Your future self will thank you!
Take advantage of our proven system and experience to get your New Standard IRA LLC set up and working for you.
We offer you a proven, turnkey solution we call the New Standard IRA.
By leveraging our IRA LLC concierge service, you can set up a self directed IRA quickly and efficiently, with as much or as little help as you need, all while avoiding common pitfalls and costly setup errors.
Our concierge, IRA LLC service, permits you to set up a truly self directed IRA quickly and properly, with as much or little help as you need, all while helping you to avoid the most common pitfalls and costly mistakes.
Our self directed IRA services provide you with ALL the freedoms and flexibility provided in the IRS code.
If you don't know what you need or where to start, you can get the support you need by reaching out to us.
Call Us Today! We would be delighted to help you!
Process of Setting Up a Self Directed
IRA LLC
With our help setting up an IRA LLC is no longer complicated, confusing, time-consuming, or costly.  investments.
With our done-for-you-solution, setting up an IRA LLC is easy and straightforward.
We guide you step-by-step, providing you with an easy-to-follow roadmap and professional advice to guide you through the entire process.
Unlike traditional IRA custodians who tend to interfere and control your every investment move and, in turn, earn a commission selling your investments, we DO NOT recommend or earn commissions selling investments.
We Act As An IRA Facilitator
As your IRA LLC facilitator, we never touch your funds.
Your funds are 100% safe.
We recommend IRA custodians we trust with a proven track record and understand what you want to do with your retirement account.
We guide you step-by-step, providing you with an easy-to-follow roadmap and professional advice to guide you through the entire process.
Our sole focus is to give you direct access to your retirement funds and give you the ability to direct and invest your IRA funds—at will.
Our mission is to liberate you and your IRA so you can invest freely and truly diversify your IRA as you see fit, whether in traditional or paper assets, digital, or tangible alternative investments.
To invest with a truly self directed IRA, you still must invest within the IRA guidelines set by the IRS.
Contrary to widespread misinformation echoed online. The IRS does not dictate what you can or with whom you can invest with
However, just don't take our word for it. Review the IRS code for yourself.
However, just don't take our word for it. Review the IRS code for yourself.
In the end, it is always a good idea to speak with a competent financial advisor about your specific questions and investing goals. There is no way for us to know everything about your particular financial situation without a thorough evaluation.
Suffice it to say! We are addressing a problem we often see: people read stuff into the code that simply isn't there and post it as truth.
With a New Standard IRA, all the following obstacles will immediately disappear from your life … FOREVER!

No More delays or needless paperwork to fill out.

No More corporate red tape to navigate through.

No More stringent investment approvals required.
No More delays or needless paperwork to fill out.
No More unnecessary or added custodial fees to pay, which work against your retirement's growth and security.
No More regrets or lost investment opportunities caused by custodial mishaps.
Are you Ready To Unshackle Your IRA?
Are you ready to unshackle yourself and truly diversify your IRA beyond traditional assets and streamline your IRA investing for the last time?
15+ YEARS OF PROVEN INDUSTRY EXPERIENCE
We Are A Seasoned IRA LLC Facilitator
We Facilitate The Proper Setup Of Your New Entity And Help You Safely and Securely Transfer Your Current Retirement Funds Into An IRA You Control—Without Causing You A Taxable Event.
For the past 15+ years, we have been structuring the proper formation of IRA LLC entities
As an experienced IRA facilitator, we have worked with most custodians who recognize the New Standard IRA LLC's value and legitimacy under their plan.
Many custodians will require you to have an approved attorney or facilitator to create your IRA LLC and possibly review your transactions. We have close relationships with select custodians to ensure a smooth transition through their compliance department.
Experience in Proper Formation
We structure your IRA LLC correctly from the beginning, respecting the Employee Retirement Income Security Act (ERISA) provisions and clearly delineating the lines of separation between you, the IRA manager, and your IRA entity.
We structure your IRA LLC correctly from the beginning, respecting the Employee Retirement Income Security Act (ERISA) provisions and clearly delineating the lines of separation between you, the IRA manager, and your IRA entity.
We do more than simply form a Limited Liability Company. Beware of misconceptions like, "The only thing special about an IRA LLC is the operating agreement," or "Going through the IRA LLC process is as easy as forming a company and putting your IRA into it."
Over the years, we have spoken with countless individuals who formed their IRA LLC on their own improperly, faced IRS scrutiny, and risked trying to fix them after-the-fact. Several inexperienced firms promise you the moon and lower fees, but you are almost guaranteed to pay higher rates in the end.
We have helped our share of attorneys over the last 15 years who have attempted to set up an IRA LLC for their client, only to discover it's more complicated than they had initially imagined.
Because of our years of experience, we can resolve many of the complexities that arise while forming your IRA LLC. We also place you in a position of strength if an outside agency decides they want to challenge your entity down the road.
Unfortunately, some issues are irreversible. While others, although they are fixable, they are more costly, complex, and time-consuming to fix after the fact.
Why expose your retirement plan to unnecessary risks or leave your entity vulnerable to scrutiny and interpretation down the road?
This is why we recommend hiring a professional from the get-go!
The best advice we can offer anyone is to set up your IRA LLC the right way, the first time!
Need our help? We are here to guide you.
AVOID MISTAKES. "DO IT THE RIGHT WAY"
We Help You Safely Transfer Your IRA Funds "The Right Way"
You must handle retirement and qualified funds carefully to avoid distributions and taxes.
 We can guide you step-by-step through the process of transitioning you to an IRA LLC. We help you avoid missteps and determine whether you should transfer funds via rollover or complete a trust-to-trustee transfer. 
Simple and even unintended mistakes are costly, leading to improper reporting and even threatening IRS letters demanding taxes. We help you identify and avoid these mistakes and hold your hand through every step of the transfer or rollover process.
TRANSFER FUNDS SAFE AND EASY
We Help Secure Your Funds Via a Trustee-To-Trustee Transfer
As part of your done-for-you New Standard IRA service, we facilitate transferring your retirement funds from one trustee to another using what is known as a trustee-to-trustee transfer. 
Transferring funds is as secure as moving your bank funds from one bank to another. Stringent banking regulations rest on all IRA custodians and trustees, whether they are banks, brokerage services, Trust Companies, Credit Unions, or independently approved trustees.
 As an IRA LLC facilitator, New Standard IRA never touches, takes possession of, or controls your funds at any time in the transfer or setup process. 
As your facilitator, we simply help you quarterback this transaction for a nominal fee via an invoice. 
Once your original trustee (or custodian) receives your fund transfer request, they have up to 60-days to complete the fund's transfer request. Generally, the trustee you are leaving fulfills the transfer request within two business weeks.
 Once your fund transfer is complete, you can rest soundly at night, knowing your funds are safe and secure. Your funds reside in an FDIC trust account insured for up to $250,000. 
The funds typically sit in your qualified trust account for less than a week before we move your funds to a local LLC bank account at a bank you chose. We help you handle everything for you from end-to-end and ensure the process moves smoothly.
THE IRA LLC PROCESS FROM END-TO-END
We Shave Months If Not Years Off Your Learning Curve At All Points In The Setup Process
Following your IRA LLC setup, you will undoubtedly encounter questions and situations you didn't think to ask about initially and which you need help answering or researching. There will also be variables that you may not consider until later. 
Our post-sale follow-up process helps to flatten the learning curve, so you can be assured that you are on the right path and don't inadvertently break the prohibited transaction rules.
24/7 SUPPORT AT YOUR FINGERTIPS
We Provide Ongoing Support To Help You Avoid Common Pitfalls
If you do not manage your IRA LLC properly, it doesn't matter how you set up your IRA LLC.
 At New Standard IRA, we are committed to helping you, and our past clients avoid the risks associated with breaking the IRA rule due to lack of guidance and support. 
With an IRA LLC specialist in your back pocket and just a phone call away, you don't have to worry about paying high-priced hourly rates for every transactional question that comes up. 
As part of our setup arrangement, we offer ongoing support to determine and understand the rules that apply to your IRA LLC and how to leverage your investing experience with this new vehicle.