Discover The Easiest Way To Buy Real Estate In An IRA YOU Control!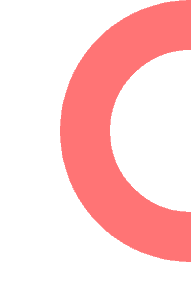 Are you considering diversifying your IRA investment portfolio by buying an investment property or real estate assets?
With a New Standard IRA, learn how you can…
Simplify the complex real estate IRA buying process established by the IRA custodian.
Eliminate delays waiting for custodial approval.
Get rid of needless custodian paperwork requirements.
By-pass costly custodial transaction fees, and
Eliminate IRA asset fees that don't add value to the buying process and only serve to diminish your IRA's bottom line.
Buying real estate in an IRA can be a great way to truly diversify and add tangible assets to your IRA retirement portfolio and invest beyond traditionally held paper assets such as stocks, bonds, and mutual funds.
Whenever you buy an investment property outside your IRA (personally), the buying process can be lengthy and tedious, so when you purchase real estate in an IRA, why make it even harder than it needs to be?
The Custodian Bureaucracy Only Complicates
The Buying Process
When your IRA funds remain in the custody of the IRA custodian, and you attempt to buy real estate, you soon discover the added bureaucracy the custodian imposes on you does not serve you or the buying process.

The custodian's internal workings tend to slow down the investment process. The added corporate red tape, steps, paperwork, approvals, fees, and bureaucracy can cost you thousands, and worse yet, tens of thousands in missed investment opportunities over the life of your IRA.

Avoid The Typical Real Estate IRA Purchasing Process When Working With The Custodian
Here's What The Typical Buying Process Looks Like When Your Funds Are Held Hostage By The IRA Custodian.
You identify the perfect investment property for your IRA portfolio.
You make an offer as the Custodian For The Benefit Of "Your Name" (as the buyer).
You negotiate the transaction with the seller and leverage your savvy negotiation skills to box out competing bids for the property.
Congrats! The seller ultimately accepts your offer!
You engage the appropriate third parties (e.g., an attorney, the title company, or the realtor) to draft the purchase documents.
The purchase contract, the agreement must be between your "Custodian For The Benefit Of," your name, and the seller ... and NOT between you (personally) and the seller. Otherwise, that would trigger a prohibited IRA transaction.
To direct the self-directed IRA custodian to pay the third-party fees on behalf of the IRA, you are required to complete a custodial document, e.g.,an investment authorization or directive.
You have to present the purchase documents (via fax or snail mail) to your self directed IRA custodian for approval, including, but not limited to:
If jumping through these hoops to complete the investment transaction weren't enough…
YOU still … aren't done!!
To finalize your real estate purchase, you now have to wait on your IRA custodian to…
Review your deal and documentation.
Sign off on your documents on behalf of your IRA.
Process your transaction and forward your IRA funds to the escrow company per your instructions.
Ok, so now, you are all set, or are you? Well, not necessarily, because the more variables you introduce into the buying process, the greater the likelihood something could go wrong, which can lead to delays, or worse yet, cause you to lose your real estate deal.
It's just the nature of things… Call it … Murphy's Law!
Avoid Endless IRA Custodian Fees
Not to mention, every time your IRA custodian touches one of your documents or writes a check on behalf of your IRA, your IRA is slapped endlessly with transaction, processing, or servicing fees. Self-Directed IRA custodians act as passive entities and typically they only charge $100-$200 a year to hold your IRA. 
So to boost their bottom line, they charge service fees for everything they do on your behalf. IRA custodian fees can be assessed for:
In case you thought these fees weren't enough already, you can take this promise to the bank from us. If you park your funds with the IRA custodian, it is an almost guaranteed certainty they will invent new ways to tack on more and more fees "all in the name of service," of course, to pad their bottom line.
Even if you think you will find the lowest fee custodian, DON'T ACT AS THEIR PIGGY BANK! Even nickel and dime custodial fees can add up quickly and significantly reduce your purchasing power and lower your ROI over the life of your IRA.
Keep reading! We will show you how you can eliminate these fees to almost zero. 

We Thought To Ourselves ... There Has To Be A Better Way To Invest!
When analyzing the cumbersome process of buying real estate in an IRA and the associated fees charged by the custodian, we thought to ourselves. There has to be a better way to buy real estate in the IRA, one that is streamlined and serves you better. 
The good news is we came up with a solution. We can help you resolve and overcome most if not all of these issues by removing these inefficiencies from the typical IRA custodian buying experience.
Our Solution? The New Standard IRA!
The New Standard IRA eliminates the most pressing issues investors currently face when investing in real estate in their IRA when they outsource control of their account, and their funds held hostage by the IRA custodian.
The New Standard IRA streamlines the IRA real estate investing process eliminating the cumbersome investment process, excessive delays, and fees that fail to serve your buying experience.
The New Standard IRA …
Since the New Standard IRA eliminates custodial delays from the buying process, you no longer have to fear missing out on a timely investment opportunity, and your risk for missed opportunities goes to zero.
Having more of your funds working for you as opposed to being paid in fees to the custodian can have a significant impact on your bottom line and potentially increase your return on investment over the life of your IRA account.
Once Your New Standard IRA Is Funded
We assist you by placing your New Standard IRA account with a qualified self directed IRA custodian that allows you to invest your IRA in an LLC that you control.
Next, we help you set up and fund a specialized LLC owned by your IRA that gives you direct control over your funds (also known as checkbook control) and real estate transactions.
Once your New Standard IRA entity is set up and funded, you are no longer required to involve the custodian with your day-to-day real estate investment transactions or decisions!
Your funds sit safely and securely in an LLC bank account owned by your IRA.
Welcome To The Way Buying Real Estate In An IRA Should Be!
When you want to invest in real estate in your IRA, you draft the purchase documentation in the LLC's name and the seller's name. When the seller accepts your contract, you simply write checks directly from the IRA's LLC account to cover the option fees and earnest money requests. There's no need to get the custodian involved with the transaction. Now! Isn't that an easier way to invest in real estate with your IRA?
Opportunities Love Speed: Don't Be Left Fighting For The Scraps!
There is a saying when it comes to real estate investing…
You cannot afford to waste your time counting the shingles on the roof while someone else steals the perfect investment opportunity right out from under you!
Simply Put: If You Snooze, YOU Lose!
Delays caused by custodial interference, corporate bureaucracy, and red tape can cost you thousands, if not tens of thousands of dollars, in missed investment opportunities.
Missed opportunity costs caused by custodial delays and inefficiencies never show up on your IRA's balance sheet until you start losing real estate deals due to these inefficiencies.
Why doesn't anyone ever share this with you in the fine print?
If you have been investing in real estate for some time, you know your profit is locked in when you buy real estate, not just when you sell it. Therefore, your ability to buy the right deal, structured the right way, at the right time is vital to your investing success and growing your wealth.
The benefit of real estate investing is that you can leverage many investment strategies to increase your margins and ROI, especially when you control the buying process, control your funds, and can invest quickly.
Imagine, however, that your funds are held hostage by your custodian. In that case, the custodial process makes it difficult to move quickly, especially when negotiating with banks directly who are preparing to foreclose on a property, buying real estate at tax or estate sales, or exercising real estate option contracts.
Unless you have set up a New Standard IRA in advance, it may leave you with less desirable investment opportunities that produce a lower return on investment.
So, where does that leave you?
Standard self directed IRAs held by the IRA custodian lack the flexibility and control offered by a New Standard IRA.
Most self-directed IRA custodians, other than giving you the ability to buy real estate in an IRA, do not offer any added value to the real estate buying process – regardless of what their glossy brochures promise you.
Truth be told, if you have ever purchased real estate in an IRA, you likely already understand their process is cumbersome due to their corporate nature.
The traditional process can quickly saddle you down with needless paperwork and restrictions that ultimately limit your ability to grow your IRA quickly.
Don't Get Stuck Bottom Feeding For Real Estate Deals - Ever Again!
Instead, move up the food chain and position yourself for the best investment opportunities in your market with a New Standard IRA.
We look forward to setting up your New Standard IRA account for you.
Do You Still Have Questions?
Reach out to us NOW and gain the ultimate flexibility and control for one of your most precious assets – YOUR IRA.
To set up a New Standard IRA, contact us or call us now at 866-241-9884.
Or, would you like to learn more about IRA investing and get more secrets before moving ahead with a New Standard IRA? If so, you can get our free guide, New Standard IRA Secrets, now by clicking the button below.